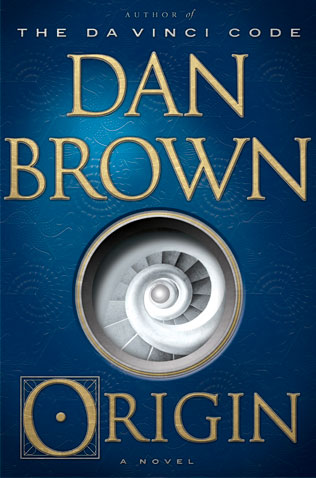 The new novel features Harvard symbologist Robert Langdon. Unfolding entirely in Spain—Madrid, Barcelona, Seville, and Bilbao, the home of the Guggenheim Museum — ORIGIN thrusts Langdon into the intersection of two of humankind's most enduring questions:
Where do we come from?
Where are we going?
In keeping with his trademark style, Brown interweaves codes, symbols, science, religion, history, art, and architecture with a decidedly fresh twist; the art is modern and the science taps into the coolest cutting-edge technology available today.
Doubleday will release ORIGIN in the U.S. and Canada on October 3, 2017; it will also be available as an ebook and an audiobook from Penguin Random House Audio. The novel will be published simultaneously in the U.K. by Transworld Publishers, a division of Penguin Random House. Additionally, a U.S. Spanish-language edition will be published by Vintage Espanol.
There are more than 200 million copies of Dan Brown's books in print worldwide, and his novels
have been translated into 56 languages.